Serving Clients for More Than 10 Years
Point of Sale Systems Designed for Your Business
Do you need quality cash registers and barcode scanners? Or feature-rich touchscreen systems with remote printers and kitchen video systems that will improve accuracy and save time? Depend on Innovative Cash Register Systems in Peoria, IL for assistance. Check out our wide range of cash registers and Point of Sale systems available for purchase or funding options are available. We are a registered dealer of NCC Reflections Software, SAM4s Touch Screen Terminals, and various peripherals.
Our Products:
Products With Descriptions: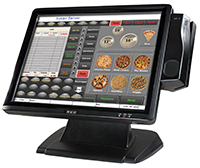 SAM4s SPT-4740 All-In-One Touch Screen Terminal
This touch screen terminal boasts an Intel Celeron 1037U dual-core 1.8GHz fanless processor, 15" LCD with ELO 5-wire resistive touch, 2GB RAM that can be expanded up to 4 GB, and a variety of optional integrated customer displays. It includes a connection panel that hides and routes cables neatly from the base to the rear of the terminal. SAM4s SPT-4740 is designed to support demanding Point of Sale software applications in hospitality, quick service, grocery, and retail markets.

SAM4s SPS-500 Series Hybrid ECR
This electronic cash register features flat or raised Keyboard, a combination of fast and simple ECR keyboard entry and an intuitive touchscreen operator display. SAM4s SPS-500 is best for your food, beverage, or retail business.
SAM4s ER-900 Series Electronic Cash Registers
This electronic cash register features a two-line alpha-numeric display that shows each item as it is entered. It boasts two keyboard models, flat and raised, which you can use depending on the type of business you have. It also connects to popular Point of Sale peripherals.

SAM4s ER-380 Electronic Cash Registers
This electronic cash register boasts a high-speed thermal printer that provides quality receipts, a built-in memory to capture transaction information for sorting and review, and a flexible ER-380 keyboard that can be designed with the functions your business requires. It provides security, cash control, and critical sales information.
SNBC BTP-R880NP Thermal Receipt Printer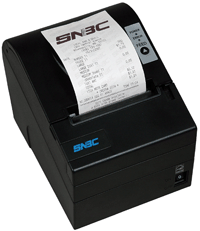 This Energy Star-certified thermal receipt printer features a dual interface and USB interface on the main board, programmable paper saving options, and adjustable internal buzzer volume. It also has serial, parallel, Ethernet, and wireless Wi-Fi interface boards available.
Tabby
This tablet-style Point of Sale is recommended for small retail merchants and in the food service industry. It boasts an easy-to-use contemporary platform without the budget strains and complexity of a full-scale Point of Sale system. This Tabby will support Android, Windows, and Apple devices. Business owners can make their own store database and establish items, prices, departments, groups, and other options with minimal assistance.
Get in Touch With Us Today!
With more than 10 years of experience, expect nothing less than quality products and services from us. Get in touch with our staff at

(309) 681-1003 to learn more about our cash registers and Point of Sale systems. Our representatives are standing by to take your call.